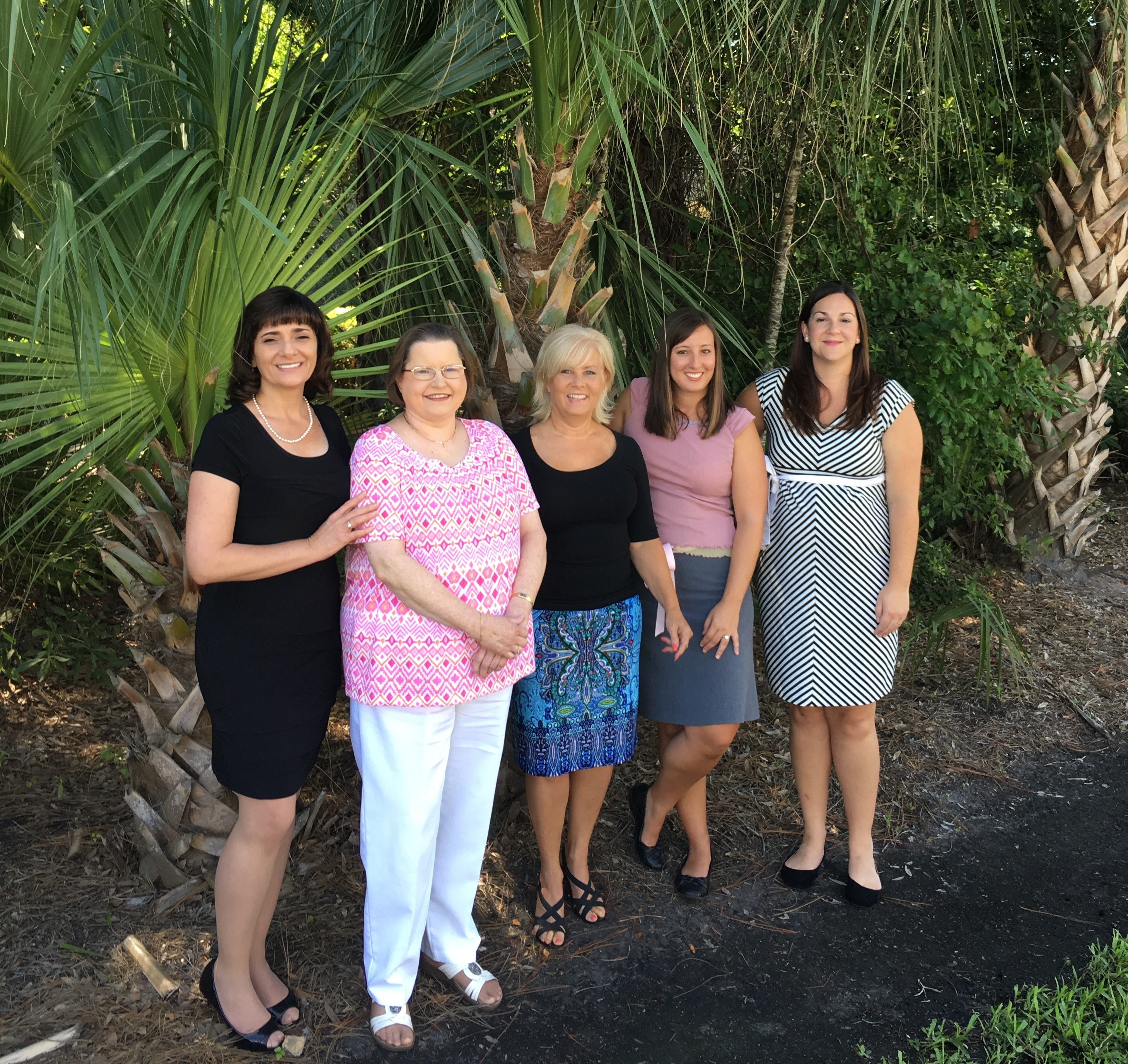 Left to right: Roxanne Netz - Customer Service Associate, Valerie Miller – HR/Credit Manager, Carol Porter - Comptroller, Lisa Moore – Accounting Associate, Jennifer O'Donnell - Customer Service Manager
Meet our Accounting and Customer Service Departments

We are happy to introduce you to our Accounting and Customer Service Departments. Together they have more than 67 years of experience at FSBD. These talented and dedicated women work closely together to provide you with outstanding service. Our Accounting team is responsible for our internal finances, credit and collections, as well as all phases of HR. Our Customer Service team is responsible for taking care of your needs by providing and delivering professional, helpful, high quality service and assistance before, during and after your order has shipped.